Why the Samuel Morris Foundation and the NDIS are so important
Below is an explanation of why the Samuel Morris Foundation and the National Disability Insurance Scheme (NDIS) are so necessary….. (please read on you WILL be shocked)
Samuel Morris has been back in hospital, not an unusual occurence, except this one comes with an interesting Bill…..
Samuel has been on a CPAP machine to assist his breathing overnight for a couple of years (machine worth a couple of thousand dollars). This also means having regular sleep study reviews. About a month ago, Samuel went into hospital for a review and the study showed that the CPAP was not maintaining his breathing adequately overnight, so his CPAP pressures needed to be increased. So up went his pressure setting with a review booked in. That what this admission has been about.
The plan was to re-do the study, with the hope that the increase in his pressure would have resolved the issue, but with the possibility that another pressure increase may be required.
The sleep study on the first night however showed that Samuel's oxygen levels in his blood where repeatedly dropping dangerously low throughout the night and he was retaining dangerous levels of Carbon Dioxide and that both of these readings were worse that the study done a month or so ago,  despite the pressure increase.
This means that Samuel needs additional respiratory support to stop his oxygen levels dropping and his carbon dioxide levels rising dangerously and keep him safe at night while he sleeps, a machine known as a BiPAP….
What is a BiPAP machine?
Unlike the CPAP, which blows a steady stream of air to keep the patient's airway open, the BiPAP has two levels of pressure—a higher pressure for inhalation and a lower pressure for exhalation. This makes it much easier for the user to adapt to the apparatus and allows a person who has a neuromuscular disease to use the device. These dual settings also allow the user to get more air in and out of his or her lungs.During the patient's sleep study, the technician will determine the correct air pressure for the patient and set the BiPAP machine accordingly.
BPAP devices have been found to be especially useful for patients especially with conditions that result in above-normal levels of carbon dioxide.
Cost of machine?
So how much is the new machine needed to provide this support and keep Samuel or kids like him breathing safely at night? $5000 to $8000 …
Surely there is Government support for such a critical need?
You can apply for this machine to be funded through the  Government system ("Enable"  in NSW, not sure what they're called in other states)…
HOWEVER… the Government requires that you
must
have compliance data that shows the machine is/will be used and minimum of 30 days data is required (recorded by a chip in the machine)….So to get the data, to prove to the Govt that you are actually trying to keep our child alive, you have to hire the machine….. it costs $350 per month….
Waiting time for the NSW Enable System to supply machine (after you apply, with the compliance data and letters from the specialists)… up to six months.. so in total about 7 months wait !
This means a family caring for a child like Samuel has to find up to $2450 to hire a machine while the Govt system, grinds through the process to approve the $5-8000 needed to supply a child like Samuel this type of machine….. or a family like Samuel's has to find $5000 to $8,000 to purchase the machine outright at the start…..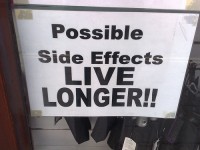 [the alternative is not to have a machine and have a continual build up of bad blood gases and associated developing health problems which will cost both the family and Govt more through increased hospital admissions]….. 
Good News?
But wait there is "good" news……and the Good News is.. private health insurance will rebate around $600 of the purchase price of a BiPAP machine.. depending on your level of cover of course.
See the problem?
See the problem here… as if it is not hard enough caring for a child with chronic and complex medical needs THIS is the sort of dysfunctional system people with disabilities and their carers are forced to put up with….. for 1 piece of equipment… and kids like Samuel often need multiple pieces of equipment…. Just contemplate if you were the parent/carer of one of these kids and had to find $15K for a wheelchair, $3K for bed, $2K for equipment to bath your child safely, $5K or more for a BiPAP machine etc etc etc… where would you find the money?
 …… We have two requests……
1. Hit this link, to make a donation to the Samuel Morris Foundation… then tell all of your family/friends/workmates that you made a donation and ask them to do the same by share this story  to give them an idea of why its so important (regular recurring donations which can be set up at the link are the most helpful) it's one way to help families in circumstances like those described above ….
2. Find the contact details for your state and federal members of Parliament and write/email/phone them tell them the story above and tell them you don't care what party they belong to but it is time to stop playing politics and creating excuses and to get on with the job of committing to and implementing the NDIS ASAP.