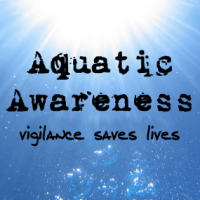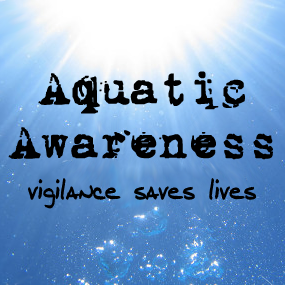 Drowning / Near Drowning a horror start to 2012
Around the country since the start of 2012 children have lost their lives in backyard swimming pools, baths, rivers and dams around the country and there have been numerous near drowning incidents. The NSW Ambulance service alone has reported that they have responded to 54 near drowning incidents with over half of these being to children.
Some of the media coverage
Four children cheat death in backyard pool dramas
Third drowning victim in two days
Teen Student saves toddler brother
Hero girl rescues her two year old sister from drowning in backyard pool
Near drowning at public pool prompts pool safety calls
Family loses a precious little boy
Media Coverage can help fuel public misconception
Media coverage surrounding most near drowning incidents is limited to a brief report stating that a child has been rescued from a pool or other water source, that cpr was commenced and the child has been transported to hospital.
If a child dies then there may be some more detailed coverage of the circumstances.
As is often the case with near drowning incidents this week a number of follow up media reports have focused on the good news of a child surviving and have told the story about how and why they survived and everyone is happy that these children have escaped their near drowning experience apparently unscathed.
However this type of follow up media coverage just seems to reinforce the public misconception that there are only two out comes:
a child dies
the child survives unscathed
As we continually remind people there is a third category of children after near drownings, and it those children that are left with a brain injury. For every drowning death there are at least four children admitted to hospital (and in some places such as NSW this is currently running at about 8 hospitalisations) and almost one quarter of these children will experience a brain injury that results in disabilities for life.
What is often absent from these stories are the lessons to be learned about prevention. (See the safety tips at the end of this piece) While it is an outstanding success that CPR has helped save lives this week, the reality is that the better outcome would be if the CPR was not required in the first place because other measures had prevented the child getting into these circumstances in the first place.
But it does promote some of the important messages
In all of the "good news" stories in the past week there are a couple of common elements… the child was found very quickly and CPR was successfully commenced and sustained. There is no doubt that CPR is an important element in preventing death and disability from drowning. However, as we have mentioned above, we would rather that noone had to use it for drowning related incidents because other messages had prevented the situation in the first place.
The Daily Telegraph has commenced a campaign to try and have CPR integrated into the school curriculum, see these articles
CPR campaign editorial
CPR campaign news item
Call for CPR in school curriculum
The Samuel Morris Foundation fully supports the push for this VITAL LIFE SAVING SKILL to be part of everyones education, (you can get started by viewing this video), this skill does not apply just to water related incidents… you never know where or when you may need someone who knows these skills to save YOUR life, and you never know where or when YOU knowing these skills could save someone else's life.
A media driven campaign for pool fencing reform
What we really need is for the mainstream media to support a campaign to see the introduction of the necessary laws to help ensure that ALL pool fencing is correctly installed, maintained and regularly inspected, along with ongoing public education campaigns. Yes there will be an outcry and plenty of people complaining about "the nanny state" and people with a million excuses about why they should not have to fence their pool and it is an unfair cost… but what cost a child's life or a child disabled for life?
Please keep kids safe around water by following these Safety Tips:
Children aged 0-4 (or older children who cannot swim), should ALWAYS BE WITHIN ARMS REACH whenever in, on or around water.
Children aged 5 and older, even if they are competent swimmers, should ALWAYS be under direct adult supervision whenever in, on or around water
Children should NEVER be left alone in the bath, pool or any water source
Whenever children are engaged in water sports activities such as boating, kayaking, rock fishing etc, they MUST wear life jackets
At public pools remember that the staff are there for general public safety and emergencies, not as baby sitters, children MUST still be supervised by an adult (see first and second dot point as well)
Learn first aid and CPR, circumstances this week have demonstrated the important difference that knowing these skills can make
visit the Home Pool Safety website and the Protect Your Pool:Protect Your Kids for resources to help YOU check that YOUR pool fence is compliant with the Australian Standards TODAY



To help us continue our education efforts and support kids left disabled by near drowning accidents.